{event.name}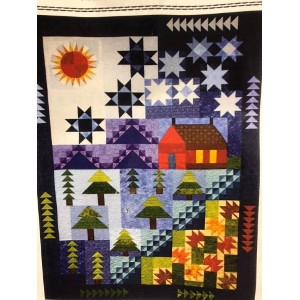 Cabin in the Woods Block of the Month
6/1/19 9:00am - 11:59pm
There will be 10 months to the series and in those months you will do blocks that are pieced to make this beautiful quilt. The quilt measures as a large full size.
Block pick up is on the first weekend of the month.
Price includes all fabrics and supplies needed, plus pattern.
Cost is $22 per month , or pay $200 upfront for all months.
Call or stop in to preregister and for more details.
Shipping of blocks is available for a small additional postage fee.
Sign up for exclusive offers, information and updates!
Contact Us Anytime
Feel free to contact us anytime with comments or questions. Our trained staff is ready and waiting to help you. Use this form to contact us and we'll be in touch soon.